Iron Deficiency Chlorosis: Management for Hot Spots and Whole Fields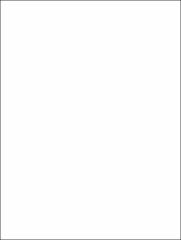 Altmetrics
Series
Proceedings of the Integrated Crop Management Conference
The Iowa State University Integrated Crop Management Conference is Iowa's premier crop production education event. No other program in Iowa brings together the diverse range of topics, slate of expert presenters and results of the latest University research.
The ICM Conference offers workshops focusing on the latest in crop production technology. Experts from Iowa and surrounding states will provide research updates and results in soil fertility, soil and water management, crop production and pest management.
Abstract
Iron Deficiency Chlorosis impacts soybean yields primarily in the Western Corn Belt. Iron Deficiency Chlorosis (more commonly iron chlorosis) is a complex plant disorder that is driven primarily by a nutrient deficiency (iron), usually manifested where soil pH is greater than 7.5. Although Midwestern soils are abundant in iron, higher pH soils cause iron to be in a form that is less available to plants, i.e. it cannot be absorbed. Iron chlorosis, however, does not occur in all high pH soils. A multitude of other soil factors interact to impact iron chlorosis in soybean. Soil chemical properties such as soluble salts and calcium carbonate levels have a great impact on its severity. Excess soil water, low soil temperature, compaction, herbicides, and soil borne diseases are also important to the development of this disorder.
Subject Categories
Collections