Current Status of the Soybean Cyst Nematode as a Threat to Soybean Production in the Midwest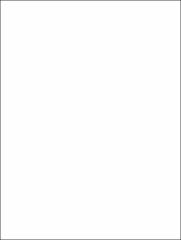 Altmetrics
Series
Proceedings of the Integrated Crop Management Conference
The Iowa State University Integrated Crop Management Conference is Iowa's premier crop production education event. No other program in Iowa brings together the diverse range of topics, slate of expert presenters and results of the latest University research.
The ICM Conference offers workshops focusing on the latest in crop production technology. Experts from Iowa and surrounding states will provide research updates and results in soil fertility, soil and water management, crop production and pest management.
Abstract
The soybean cyst nematode (SCN) has plagued Iowa soybean production since the 1980s. It continues to be a serious yield-limiting pest of soybeans throughout the state, causing yield losses directly as well as indirectly by intensifying other serious soybean diseases. SCN is widely distributed throughout the state. The nematode has excellent long-term survival and its population densities build up each year that susceptible soybeans are grown, regardless of the rainfall and temperature that occur during the growing season. Up to 40% yield loss can occur without the appearance of any aboveground symptoms (Wang et al., 2003).
Subject Categories
Collections