Impact of Six Genetic Modifications of Corn on Feed Cost and the Consumption of Traditional Feed Ingredients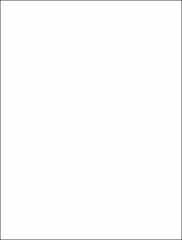 Altmetrics
Series
Proceedings of the Integrated Crop Management Conference
The Iowa State University Integrated Crop Management Conference is Iowa's premier crop production education event. No other program in Iowa brings together the diverse range of topics, slate of expert presenters and results of the latest University research.
The ICM Conference offers workshops focusing on the latest in crop production technology. Experts from Iowa and surrounding states will provide research updates and results in soil fertility, soil and water management, crop production and pest management.
Abstract
There is excitement about the potential profit and economic development opportunities from genetic modifications of grain. This excitement is manifested in huge industry consolidations through buyouts, joint ventures, and mergers of chemical, seed and agribusiness companies. State and federal government agencies and private organizations have developed programs to encourage and facilitate the production, handling, processing, and marketing of genetically modified grains. Huge investments are being allocated to research and development of new commodities and specialty grains. A large share of these research and development funds are being invested in modifying com because of the large amount of com produced in the United States and its diversity of uses. About 80 percent of the U.S. corn crop is used in animal feeds domestically and abroad; therefore, genetic modifications of com for animal feed are believed to have major profit and development potential.
Subject Categories
Collections