What drives corn yield stability in the context of climate variability?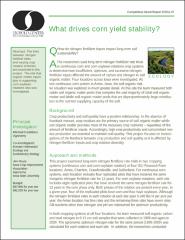 Supplemental Files
Department
Leopold Center for Sustainable Agriculture
Abstract
The links between nitrogen fertilizer rates and varying crop rotation schemes are examined in this project. The role that organic matter inputs play in supporting corn-soybean rotations also was investigated.
Subject Categories
Collections