We're Learning About Hemp!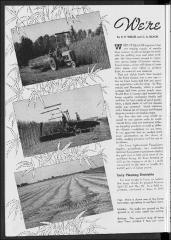 Department
Extension and Experiment Station Publications
Abstract
When it became apparent that our regular supply of manila fiber (abaca) would no longer be available for making rope and other cordage, the Government turned to American grown hemp ( Cannabis saliva). Iowa farmers, along with those of some other states, were asked to produce fiber, an essential war material.
Subject Categories
Collections