What Do Children Think of Their Parents?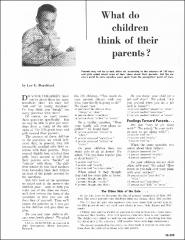 Department
Extension and Experiment Station Publications
Abstract
Parents may not be so bad, after all, according to the answers of 730 boys and girls asked about some of their ideas about their parents. But the answers point to some possible weak spots from the youngsters' point of view.
Subject Categories
Collections