Poulty Manure Impacts on Water Quality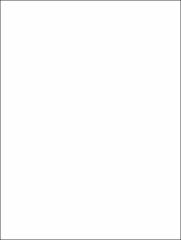 Altmetrics
Series
Proceedings of the Integrated Crop Management Conference
The Iowa State University Integrated Crop Management Conference is Iowa's premier crop production education event. No other program in Iowa brings together the diverse range of topics, slate of expert presenters and results of the latest University research.
The ICM Conference offers workshops focusing on the latest in crop production technology. Experts from Iowa and surrounding states will provide research updates and results in soil fertility, soil and water management, crop production and pest management.
Abstract
Iowa's egg industry continues to grow each year. In 2001, Iowa became the number one egg producing state in the US, producing 8.69 billion eggs (USDA, 2003; USDA 2002). Iowa broke its record the following year producing 10.1 billion eggs which it topped again in 2003 producing 10.1 billion eggs, thus maintaining its position as number one egg producing state in the US (USDA, 2003; USDA, 2004). With this success comes the added weight of maintaining this status, as well as, managing for all the manure that is generated by being the number one producer. Poultry manure can be a valuable soil amendment for adding organic matter and nutrients to farm fields, but if not managed properly, it can also impact the environment by deteriorating water quality. Lakes, rivers, and streams can receive excessive nutrient loads and be contaminated by surface runoff and subsurface drain water. It is the purpose of this study to gain a better understanding on how poultry manure applied to Iowa soils impacts crop growth, soil nutrients, and water quality.
Subject Categories
Collections