Dairy and hog farming in northeastern Iowa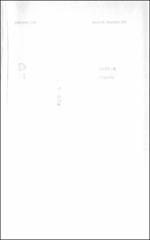 Department
Extension and Experiment Station Publications
Abstract
On Northeastern Iowa dairy and hog farms, highest returns were obtained where the number of milk cows equaled litters of pigs. This meant about 6 pounds of hogs were produced to each pound of butterfat. Where hog production was less, returns were lower. The butterfat-hog price ratio, during the years of the study, favored hogs, with 1 pound butterfat worth only 3.5 pounds of hogs.
Generally, the strictly dairy herds were more profitable than the dual-purpose herds, even though butterfat prices were unfavorable in comparison to beef, during the period studied. Income from beef in the dual-purpose herds was not enough to offset the lower sales of butterfat.
The dairy herds, with 16.6 cows, averaged 229 pounds butterfat sold or used in the household, and 493 pounds beef per cow, while the dual-purpose herds, with 14.1 cows, averaged 162 pounds butterfat output and 711 pounds beef per cow.
Subject Categories
Collections