Biology, Distribution, and Management of Glyphosate-Resistant Horseweed (AKA Marestail)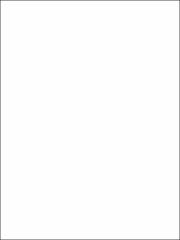 Altmetrics
Series
Proceedings of the Integrated Crop Management Conference
The Iowa State University Integrated Crop Management Conference is Iowa's premier crop production education event. No other program in Iowa brings together the diverse range of topics, slate of expert presenters and results of the latest University research.
The ICM Conference offers workshops focusing on the latest in crop production technology. Experts from Iowa and surrounding states will provide research updates and results in soil fertility, soil and water management, crop production and pest management.
Abstract
The adoption of Roundup Ready crops and no-till practices and reliance on glyphosate has resulted in a serious concern for long-term use of this valuable weed management tool. Glyphosate rates used in Roundup Ready soybean have increased steadily since its introduction in 1996 suggesting that biotypes with greater tolerance have been selected for in a number of weed species. Within the North Central region, populations of field bindweed resistant to glyphosate in Indiana were reported in the 1980's, and populations of horseweed resistant to glyphosate were confirmed in 2002. In addition, there is substantial evidence that common waterhemp, common ragweed, and common lambsquarters biotypes are showing resistance to glyphosate in various regions of the corn belt as well. The purpose of this presentation is to discuss the biology and management of glyphosateresistant horseweed.
Subject Categories
Collections