Principles of Cultivar Development: Crop Species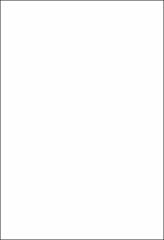 Abstract
The commercial production of any plant species depends on the availability of cultivars that meet the needs of the producer and the consumer. The quest for new cultivars is a continual process due to the demand for greater productivity, higher quality, more resistance to pests, and other desired characteristics.
To design a strategy for cultivar development that makes the most efficient use of available resources, a plant breeder must choose from an array of alternative breeding methods. The choice is facilitated by learning from the experience of others who have successfully developed superior cultivars. In this book, successful plant breeders share their experiences and that of their colleagues. They provide a step-by-step description of the process of cultivar development for a crop species, discuss the alternative strategies that are available at each step of the process, and describe those strategies that have been used most successfully.
Crop species were chosen for this book to represent the major types of cultivars that are grown commercially. The development of asexually propagated cultivars, pure-line cultivars, synthetics, multilines, and hybrids are described in one or more of the chapters. Collectively, the chapters describe the application of all breeding methods that are currently used by plant breeders for cultivar development.
The initial stimulus for preparing the book was provided by the students in my plant breeding class at Iowa State University. In the class notes that became a part of Volume I of Principles of Cultivar Development, some descriptions were included as to how cultivars of several species had been developed. The students indicated that they found the descriptions useful for understanding the entire cultivar development process from start to finish and for understanding the theoretical aspects of plant breeding. They found it helpful to compare different breeding methods by examining how each was applied in the successful develop­ ment of a cultivar.
Recent books that describe the methodologies employed in molecular and cellular studies of plants have been a valuable source of information to plant breeders interested in using these means to improve the efficiency and effectiveness of cultivar development. Similarly, Principles of Cul­ tivar Development is intended to provide molecular and cellular biologists with detailed information on breeding methodologies they can use to es­ tablish research goals that will contribute to the genetic improvement of crop species.
Comments
Copyright 1987 by Macmillan Publishing Company. Posted with permission.
Subject Categories
Collections