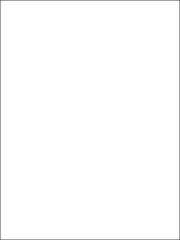 Altmetrics
Series
Proceedings of the Integrated Crop Management Conference
The Iowa State University Integrated Crop Management Conference is Iowa's premier crop production education event. No other program in Iowa brings together the diverse range of topics, slate of expert presenters and results of the latest University research.
The ICM Conference offers workshops focusing on the latest in crop production technology. Experts from Iowa and surrounding states will provide research updates and results in soil fertility, soil and water management, crop production and pest management.
Abstract
Gray leaf spot (GLS) is a foliar disease of com caused by the residue-borne fungus, Cercospora zeae-maydis. This disease has become a widespread problem affecting com production in the United States over the past two decades (Latterell and Rossi, 1983). The increase in disease prevalence has accompanied an increase in the practice of using conservation tillage for com production, especially in areas that grow continuous com (Latterell and Rossi, 1983; Payne, Duncan and Adkins, 1987). Farm legislation has required participating growers to maintain a certain number of acres of com in production each year as a basis on which the level of subsidies are allocated. This com base represents more than 50% of the cropped acres for many farm operations, thus crop rotations are restricted. The 1985 Farm Bill has required producers to adopt soil conservation practices on highly erodible land or lose their eligibility for farm subsidies. By 1993, nearly 70% ofthe cropland in the midwest was farmed using some form of conservation tillage that left greater than 30% of the crop residue on the soil surface. This positive response of farmers to the conservation compliance program and the lack of crop rotation in many areas has increased the potential for gray leaf spot such that it has become a major yield limiting factor in the Com Belt.
Subject Categories
Collections