Using Crop Growth Models for Soybean and Corn Management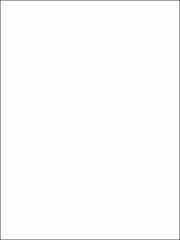 Altmetrics
Series
Proceedings of the Integrated Crop Management Conference
The Iowa State University Integrated Crop Management Conference is Iowa's premier crop production education event. No other program in Iowa brings together the diverse range of topics, slate of expert presenters and results of the latest University research.
The ICM Conference offers workshops focusing on the latest in crop production technology. Experts from Iowa and surrounding states will provide research updates and results in soil fertility, soil and water management, crop production and pest management.
Abstract
Corn and soybeans are the two primary row-crops grown in Iowa. In 1993, 11 million acres of corn was planted, with an average yield of 149 bu/ ac. In the same year, 8.1 million acres of soybean was planted, with an average yield of 44 bu/ ac (Iowa Crop Report, 1994). Growers are under increasing pressure to produce crops with minimum effects to the environment. This must be done without compromising the economic sustainability of the farm. It is becoming more difficult to determine the optimum crop production strategy because the system constraints continue to increase. In the future, farmers will rely more heavily upon the use of computers to aid in decision making to determine the optimum crop production strategy including variety selection, planting date, irrigation, pesticide applications, fertilizer strategies, and manure applications.
Subject Categories
Collections