Crop Insurance Decisions for 2006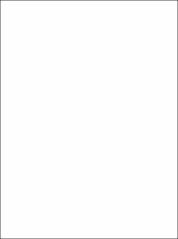 Altmetrics
Series
Proceedings of the Integrated Crop Management Conference
The Iowa State University Integrated Crop Management Conference is Iowa's premier crop production education event. No other program in Iowa brings together the diverse range of topics, slate of expert presenters and results of the latest University research.
The ICM Conference offers workshops focusing on the latest in crop production technology. Experts from Iowa and surrounding states will provide research updates and results in soil fertility, soil and water management, crop production and pest management.
Abstract
Several new types of crop insurance policies have been introduced in the last decade. Besides the traditional yield insurance, policies that guarantee a minimum level of gross revenue per acre are also available. Both yield and revenue assurance are available as group policies based on county yield results as well as for individual farm units. The various types of policies are summarized in Table l. Figures l and 2 illustrate the market share for each type of policy for insured corn and soybean acres in Iowa in 2005.
Subject Categories
Collections