Strategies for Management of Soybean Sudden Death Syndrome and White Mold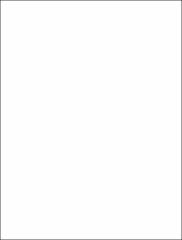 Altmetrics
Series
Proceedings of the Integrated Crop Management Conference
The Iowa State University Integrated Crop Management Conference is Iowa's premier crop production education event. No other program in Iowa brings together the diverse range of topics, slate of expert presenters and results of the latest University research.
The ICM Conference offers workshops focusing on the latest in crop production technology. Experts from Iowa and surrounding states will provide research updates and results in soil fertility, soil and water management, crop production and pest management.
Abstract
Soybean sudden death syndrome (SDS) caused by Fusarium solani f. sp. glycines and soybean white mold caused Sclerotinia sclerotiorum were two of the most prevalent diseases in 2006. The two diseases have become even year production problems for some producers. This workshop will review results of the latest studies from the past two years and discuss management strategies for the two diseases. The SDS has been recognized as a major disease of soybean (Glycine max (L.) Merrill) in the southern United States for nearly three decades. In 1995 Scherm and Yang using computer model predicted that the disease would become an important disease in North Central region. In the past 10 years SDS has becom prevalent and severe in northern soybean production areas and reduces soybean yield significantly. SDS is an early to late season disease of soybean. This year SDS has been observed in most parts of Iowa towards mid September. There is concern among producers in the north central region, due to noticeable expansion in geographical array of SDS, wide spread damage in the field and the associated potential yield losses. Yield loss due to SDS in the top 10 soybean producing countries varies from 2 x103 in Canada to 9 x105 metric tons in the United States (Wrather, et al., 2001). The SDS generally occur in fields where yield potentials are high and yield losses up to 50% have been observed in Arkansas (Rupe, et al 1989). The SDS was first found in Iowa, in experimental plots in 1993 (Yang and Rizvi 1994). However, SDS was first noticed in Arkansas in 1971 as disease of unknown cause. Later it was reported from Tennessee, Missouri, and Mississippi in 1984, from Illinois, Kentucky, Kansas and Indiana in 1985 (Rupe et al 1989, Wylie, T.D. 1988) and an epidemic (46% of the soybean fields) in 1993 in east -central Illinois (Hartman, et al 1995). The SDS has been reported in 2004 from Nebraska (Ziems, et al 2006), and from Argentina (Scandiani, et al 2004). The yield damage caused by SDS and white mold are comparable now. Like SDS, soybean white mold also is more prevalent in fields with high yielding potential.
Subject Categories
Collections