Engineering Measurements and Instrumentation: First Edition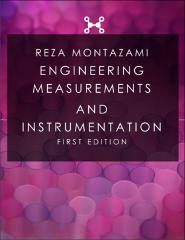 Abstract
This electronic book (e-book) is created with partial financial support from a grant generously provided by the Miller Open Education Mini-Grant Program. This e-book is created as an open educational resource (OER) and it is meant to be used by students and educators for solely educational and non-commercial purposes.
This e-book is intended to be used as a complementary resource for engineering measurements and instrumentation course, at junior engineering level.
If you have any comments or suggestions, please reach out to the author via email: reza@iastate.edu
Comments
"Engineering Measurements and Instrumentation, First Edition" by Reza Montazami is licensed under a Creative Commons Attribution-No Derivatives 4.0 International License, except where otherwise noted. You are free to copy and share the material for any purpose as long as you follow the terms of the license.
Subject Categories
Collections